Well that's it all over for another year! Here are the official season results for 2017 (see below  for notes). Full regatta results and season points available at http://eastcoastrowing.ie/results/2017-results/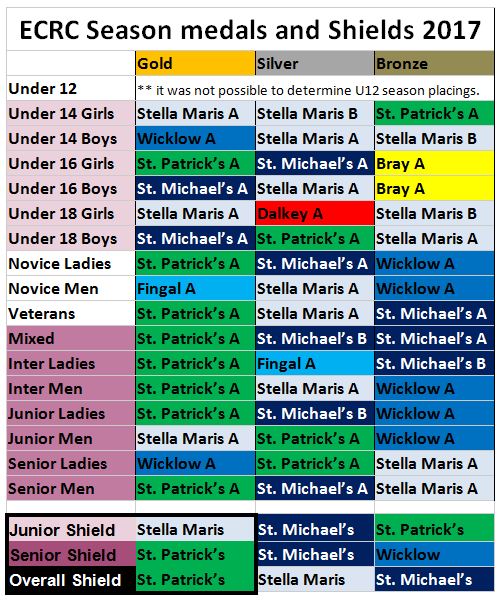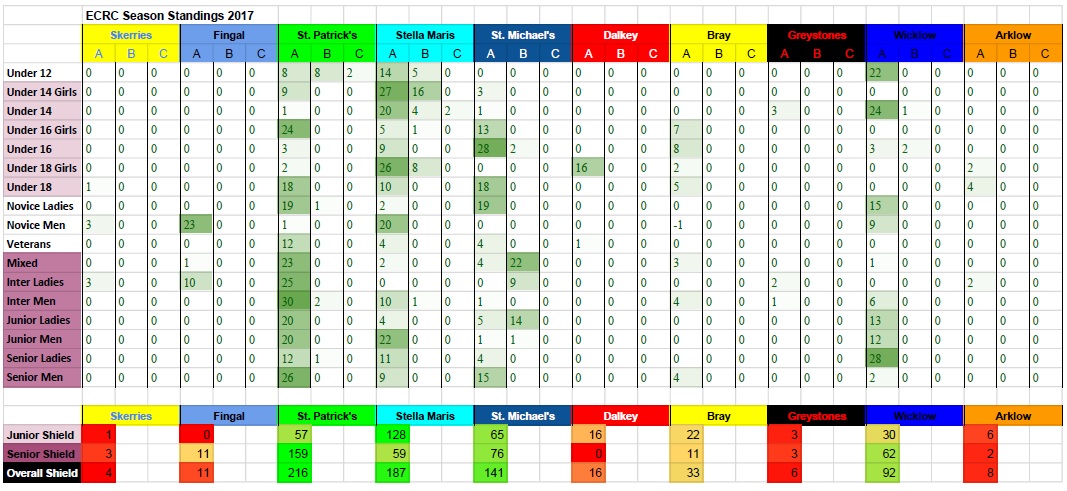 These results were signed off at a meeting of all clubs on 24/08/17, with medal positions then totted up by the Treasurer and P.R.O. in accordance with ECRC rules.
There were crews tied on points in the U18 Boys, Novice Ladies, and Vets categories, with the medals awarded by 'countback' under Rule J3 (see http://eastcoastrowing.ie/rulebook/)
The ECRC will now proceed to order medals for all 'pointed' races, although clubs may if they wish order medals for any of their crews in 'non pointed' races (U12, Novice Ladies, Novice Men, Veterans). The ECRC Treasurer will be in contact with all clubs to make arrangements.
Despite best efforts, it was not possible to determine medal positions for U12 crews based on the results submitted, but as per the note above, clubs may purchase medals if they so wish.