Here are the overall season results for 2022. Points are awarded at each regatta and added to that crew and that club for the overall season championship. ECRC medals are awarded for 1st, 2nd, and 3rd in each qualifying race as follows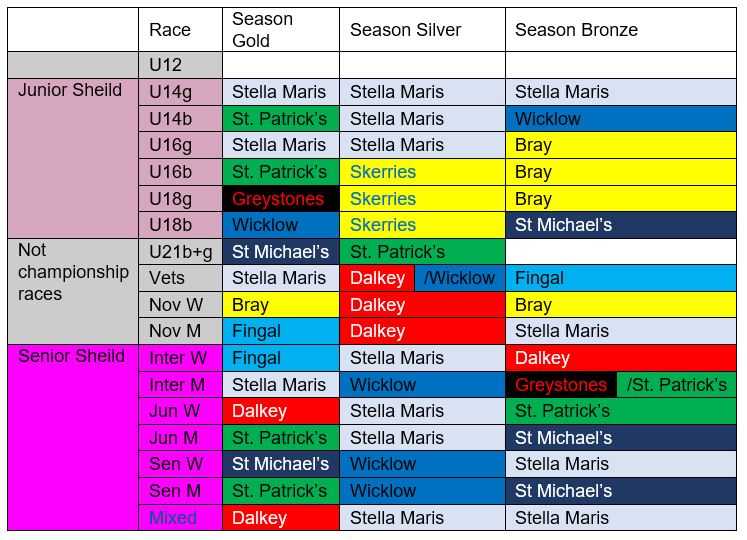 There is an overall championship at club level, with the results from the qualifying races going towards the junior shield (youth races) and the senior shield (adult races). Results for 2022 as follows.

All the results and the final season standings can be found in the spreadsheet below which was collated throughout the season, and finalised and agreed at a full meeting of all club reps on 1st September 2022. At the time of writing, medals are being minted and will be distributed to clubs. Watch this space and well done all!
For futher information on how the ECRC championship works, check out http://eastcoastrowing.ie/rulebook/